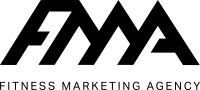 Through our purpose-driven marketing, FMA builds successful fitness businesses that support their clients over the long-term to be the best version of themselves!
What we do:FMA gives fitness entrepreneurs and fitness business owners the confidence and tools to grow thriving professional fitness businesses- without losing themselves to exhaustion in the process.
How it works: The first step is to book your call. We'll discuss the programme and how you can apply the 5 core disciplines to create more freedom, profit and happiness for your fitness business.