There is currently 1 Awarding Body and Training Provider in this directory beginning with the letter M.
Move It or Lose It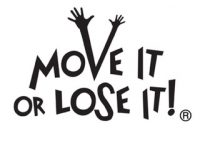 www.moveitorloseit.co.uk
Train with Move it or Lose it to become a FABS (flexibility, aerobics, balance and strength) Exercise Instructor for Older Adults to gain all the knowledge and skills you need to help people stay active and live longer better. CIMSPA Endorsed and
Bursary available
.
Get a free info pack here
.